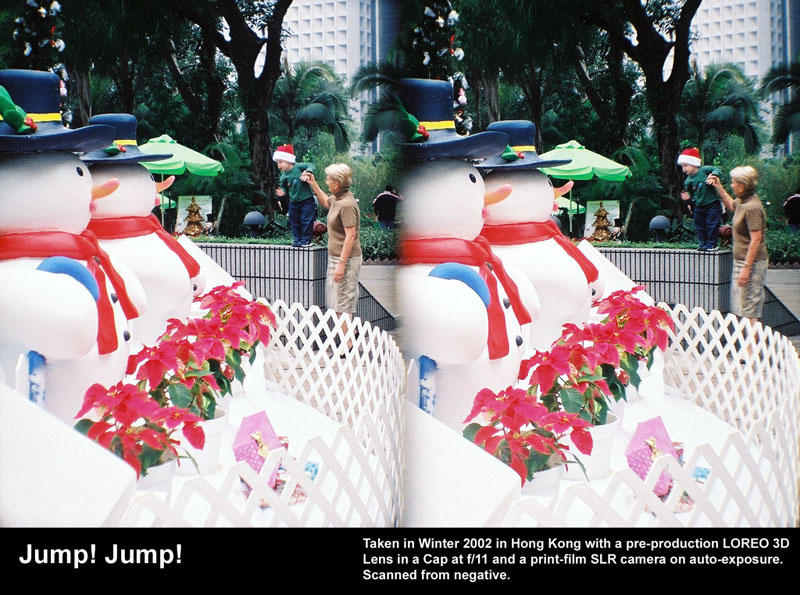 Jump! Jump!.
by Loreo
Taken in Winter 2002 in Hong Kong with a pre-production LOREO 3D Lens in a Cap at f/11 and a print-film SLR camera on auto-exposure. Scanned from negative.
View Larger | Prev | Next | Index

- - - - -
Return to the Loreo Homepage.
E-mail: info@loreo.com