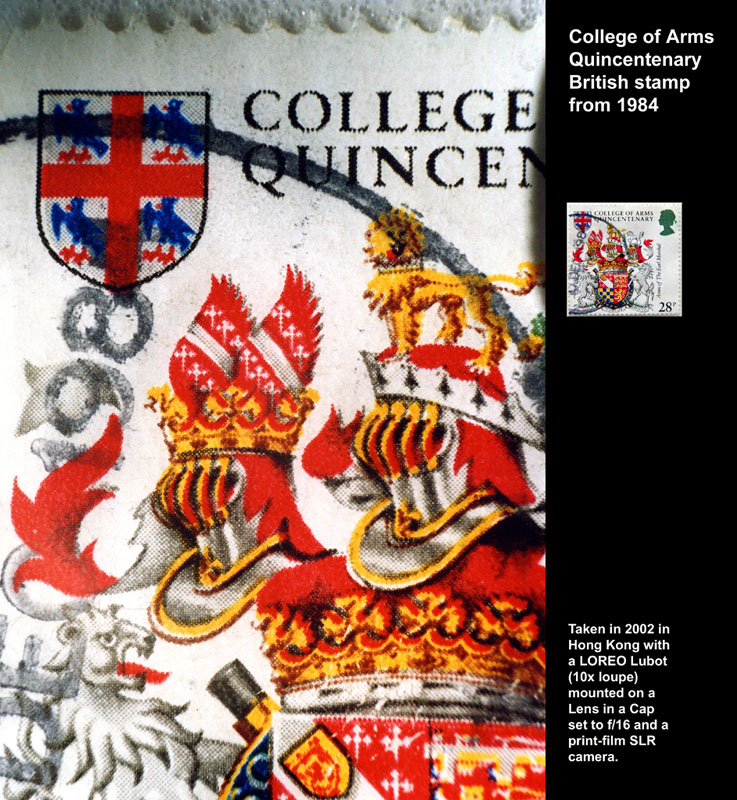 College of Arms Quincentenary British stamp from 1984.
Taken in 2002 in Hong Kong with a LOREO Lens and a Lubot and a print-film SLR camera.
If you have a fast connection have a look at the full size photo.

- - - - -
Return to the Loreo Homepage.
E-mail: info@loreo.com