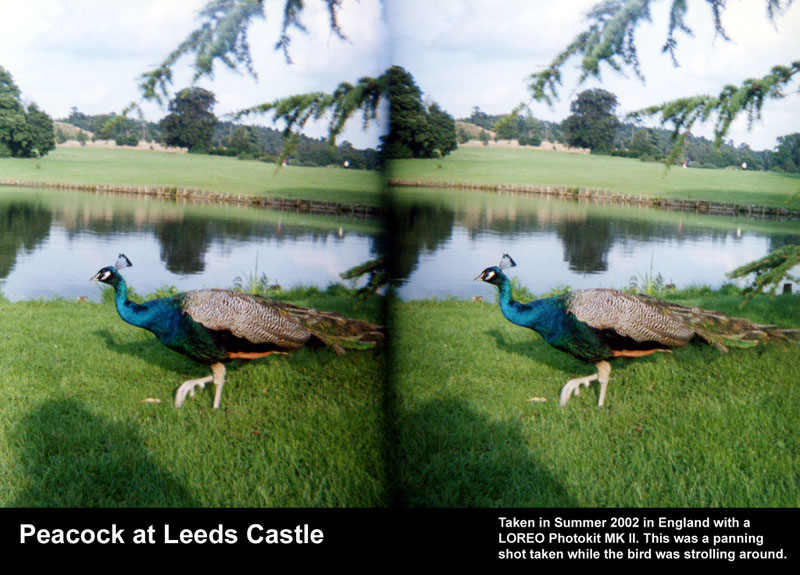 Peacock at Leeds Castle.
by Loreo
Taken in Summer 2002 in England with a LOREO 3D Photokit MK II Camera. This was a panning shot taken while the bird was strolling around.
View Larger | Prev | Next | Index

- - - - -
Return to the Loreo Homepage.
E-mail: info@loreo.com